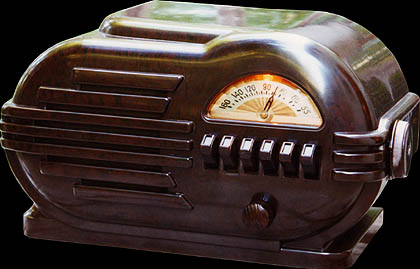 Belmont 638, ca. 1941

Tube complement: 12SK7 RF, 12SA7 mixer/oscillator, 12SK7 IF, 12SQ7 detector, 35L6GT audio output, 35Z5GT rectifier.

Approximately 12-1/2 inches / 32 cm wide, including side tuning knob.

Belmont produced this radio both before and after WWII. The post-WWII production was labeled model 6D111.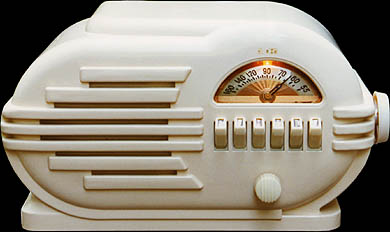 Here's a beautiful ivory painted example. This one happens to be a Coronado model C640. Belmont made Coronado-branded radios for the Gamble's department store chain. Those marks visible just above the dial are what's left of the original Coronado decal.