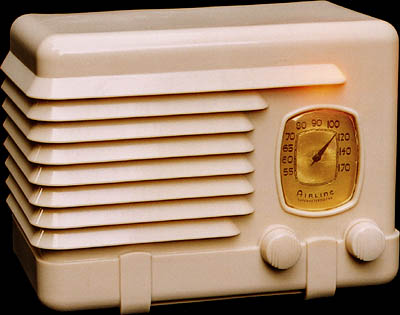 Airline 62-320, 1939 Ivory Plaskon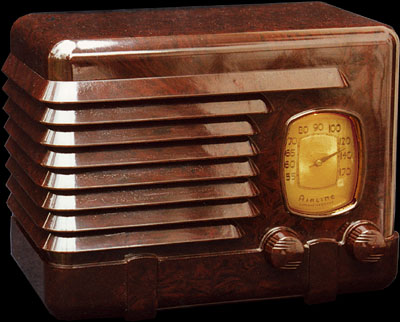 Airline 62-325, 1939 Brown Bakelite

Approximately nine inches / 23 cm wide. These two radios differ only in the plastic material used for the cabinet.

Tube complement: 6J7 mixer/oscillator, 6J7 detector, 25L6G audio output, 25Z6G rectifier, L55B ballast.

Like its chassis mate, the Whelco A-11, this radio uses a superheterodyne circuit, but there's no IF amplifier stage. Because of this cost-cutting measure, the radio lacks sensitivity and is suitable for local-station reception only.