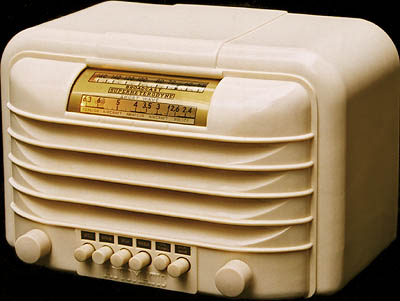 Automatic 442, ca. 1940

I'm not sure of the model number; it was deduced (Thanks Paul!) in a manner similar to that used for my Silvertone 6197.

Tube complement: 12A8GT mixer/oscillator, 12K7GT IF, 12SQ7GT detector, 50L6GT audio output, 35Z5GT rectifier, and a glass ballast tube, marked "155 M4," in the B+ supply to the 12A8 tube.

Approx. 11-3/8 inches / 289 mm wide.