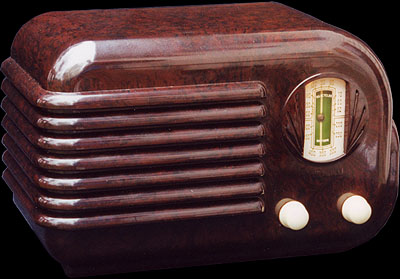 Belmont 510, 1940

Tube complement: 12SA7 mixer/oscillator, 12SK7 IF, 12SQ7 detector, 35L6GT audio output, 35Z5GT rectifier.

Approximately 9-1/4 inches / 235 mm wide.

This is another radio that's operating on all its original chassis parts—no condensers or resistors have been replaced. Some radios just keep going and going and going . . .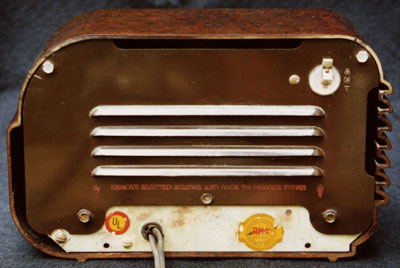 The back view. That big brown metal plate is the antenna.