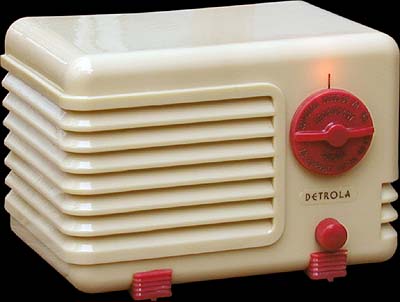 Detrola 218, 1939

Approximately 6-3/8 inches / 16 cm wide.

Tube complement: 6K7 RF amplifier, 6F5 detector, 25L6 audio power amplifier, 25Z6 rectifier in a simple TRF (Tuned Radio Frequency) circuit.

I needed to do nothing to this radio to get it working well except to clean it, repair the speaker cone and replace the pilot light. The original electrolytic filter capacitors had been replaced years ago, probably in the 1950s based on the appearance of the replacements. All the other parts, including the four RCA metal tubes, are original.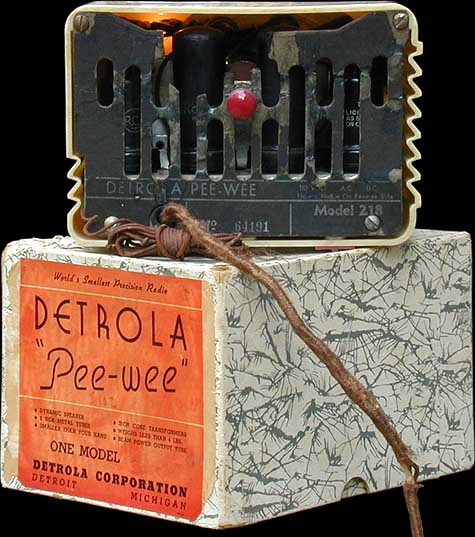 Here the Detrola models a back view perched atop its original box. The original "curtain burner" resistor line cord is still present; although a bit frayed, it still works fine. The four orignal RCA metal tubes can be seen through the gaps in the cardboard back.