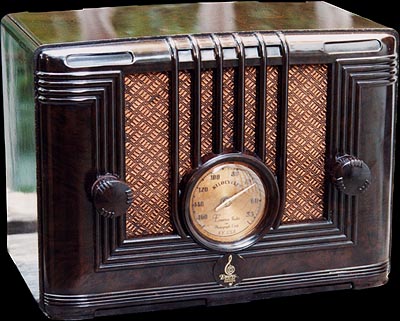 Emerson 126, ca. 1937

Tube complement: 6D6 RF, 6C6 detector, 43 audio output, 25Z5 rectifier, 2VR-215 (equiv. to type L55B) ballast.

Approximately 9-3/8 inches / 238 mm wide.

This is a TRF (tuned radio frequency), as opposed to superheterodyne, set. Collectors will probably note that it looks like a model BA-199. But this one was made earlier, and uses chassis U4B instead of chassis BA.