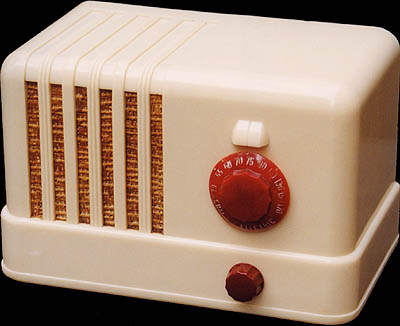 General Electric C400, ca. 1946

Tube complement: 12BE6 mixer/oscillator, 12AT6 detector, 50L6GT AF output, 35W4 rectifier.

This radio is a four-tube superheterodyne. The missing fifth tube is the 12BA6 IF stage. Without it, the radio lacks sensitivity and selectivity. Performance is on a par with four-tube TRF designs. There's only so much that can be done with four tubes, unless a clever circuit twist like the reflex design used in the G-E F-40 is used. But after WWII, the days of clever engineering in radio design were over. Just slap 'em together and sell 'em as fast as possible was the order of the day.