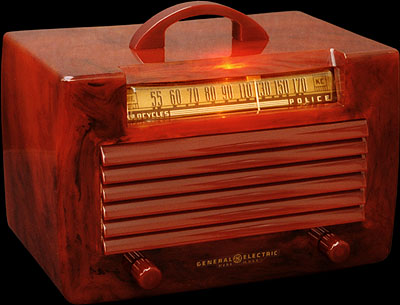 General Electric L-573, 1942

Tube complement: 12SA7 mixer/oscillator, 12SK7 IF, 12SQ7 detector, 50L6GT audio output, 35Z5GT rectifier.

Approximately 9.5 inches / 24 cm wide. The G-E decal between the two knobs is a reproduction.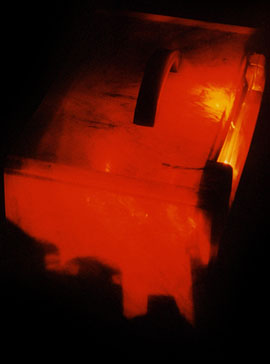 The Catalin cabinet is so translucent that you can see right through it, especially in the dark.