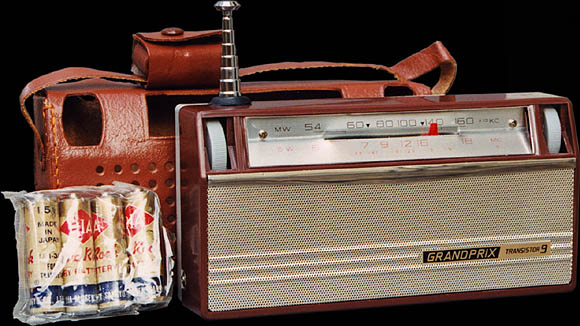 Grand Prix GP-901, ca. 1965

Made by the Dia Musen Sangyo Co. of Japan, it came with four "Dia Rock" batteries, still sealed in the original cellophane.

It can't really be seen from the photo, but this made-in-Japan radio isn't as finely finished as most early-1960s Japanese transistor radios I've seen. It's more like the mid- or late-1960s radios from Hong Kong or Taiwan—the parts aren't as precisely molded, the finish on the plastic surfaces isn't quite as smooth. The dial face is cardboard, not metal or plastic. Oh well. Still, it's stylish, and it works.