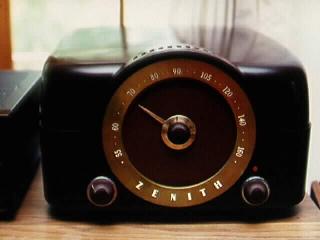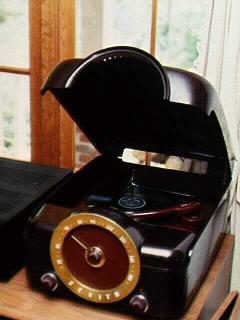 Zenith H664, 1951

Tube complement: 12J5 phono preamp, 12BE6 mixer/oscillator, 6BJ6 IF, 12AT6 detector, 50C5 audio output, 35W4 rectifier.

Approximately 15-3/4 inches / 40 cm wide.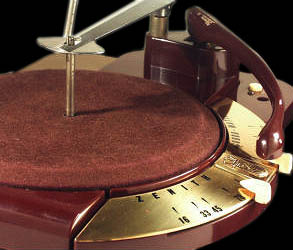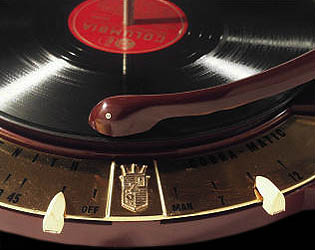 Instead of selecting four discrete speeds (16, 33, 45, 78), there's a slider that continuously varies the speed, with marked points for the four standard speeds. The exclusive Zenith Cobra-matic tone arm, without a tonearm rest, is way cool too.