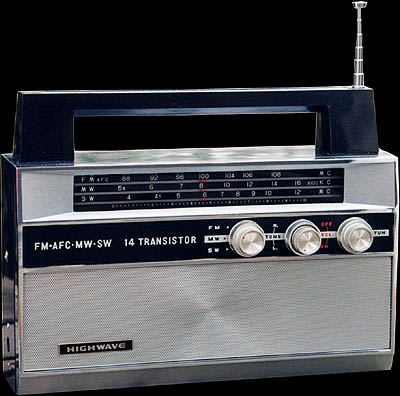 Highwave, ca. 1965

Approximately 9-3/8 inches / 238 mm wide.

This radio has no model number. It has all its original labels glued inside the back, yet I searched high and low for some kind of designation and none was to be found.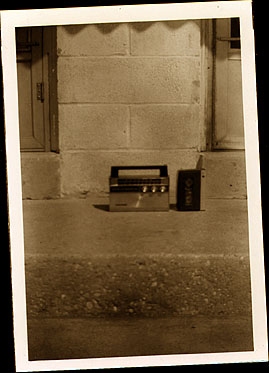 I took this photo of my original Highwave radio in 1965 with a Kodak Brownie camera. The Highwave is next to my original Concord F-20 Sound Camera, on the front stoop of my childhood home in Bridgeport, CT. Even at a young age, I was collecting and photographing radios.