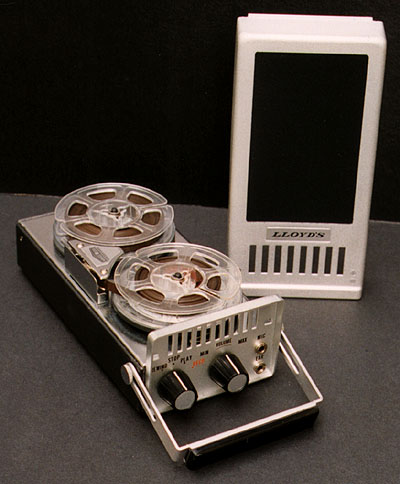 Lloyd's TP-566W, ca. 1964

Rim drive. Approximately 7-1/16 inches / 18 cm long, excluding the handle.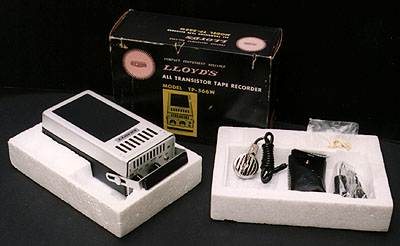 The sound quality of most of these small tape recorders was nothing to write home about. They were just novelties, and were packed away after a brief tryout period. What else would explain the fact that so many are found in excellent condition, with their boxes, packing materials and accessories intact?