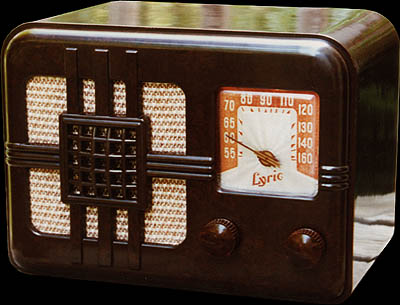 Lyric 546T, 1946

Tube complement: 12SA7GT mixer/oscillator, 12SK7GT IF, 12SQ7GT detector, 50A5 audio output, 35Z5GT rectifier.

Approximately 9 inches / 23 cm wide.

This radio's tube complement is an unusual variant of the All American Five tube lineup. The audio output tube, and only this tube, has been changed to the loktal equivalent 50A5. Go figure.