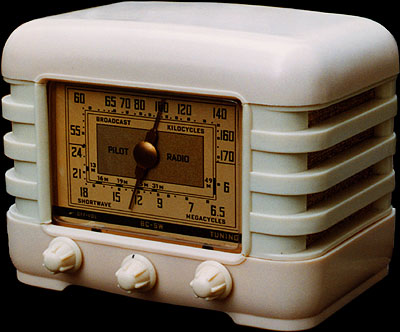 Pilot T504, 1946

Tube complement: 12SA7 mixer/oscillator, 12SK7 IF, 12SQ7 detector, 50L6GT AF output, 35Z5GT rectifier.

Approximately 8-3/8 inches / 213 mm wide.

Unusual for a post-war radio, its speaker has a field coil (instead of a permanent magnet), and an external wire antenna is required (there's no internal loop antenna). It must've been a pre-war design, carried over.