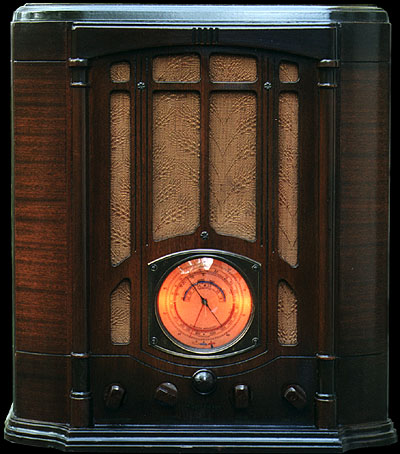 RCA Victor T10-1, 1936

Tube complement: 6K7 RF, 6L7 mixer, 6J7 oscillator, 6K7 IF, 6H6 detector, 6C5 1st audio amp, 6C5 audio driver, (2) 6F6 push-pull audio output, 5Z3 rectifier. Perhaps in an effort to hide the fact that the rectifier isn't one of the new metal tubes, the glass envelope of the 5Z3 is hidden inside a black-painted metal can.

Approximately 19-3/4 inches / 502 mm tall.