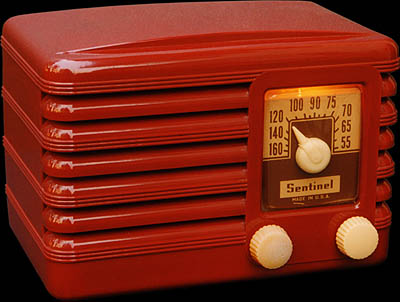 Sentinel 309-R, 1947

Tube complement: 12BE6 mixer/oscillator, 12BA6 IF, 12AT6 detector, 50B5 AF output, 35W4 rectifier.

These radios are only 7-3/4 inches (197 mm) wide. The cabinet of the 309-R above is of unpainted dark-red Plaskon. The 309-W below is of unpainted (of course) brown Bakelite. So long as you're here, take a look at those cute molded plastic dial pointers.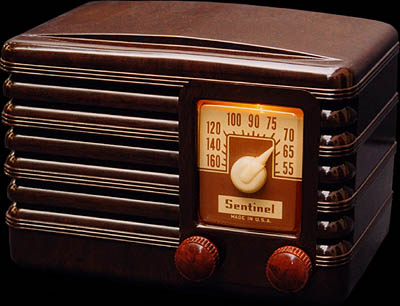 Sentinel 309-W






It's a good thing that someone saved the instruction sheet for future use, as instructed. But who could have imagined that this (to be displayed here on the World Wide Web) would be the future use?