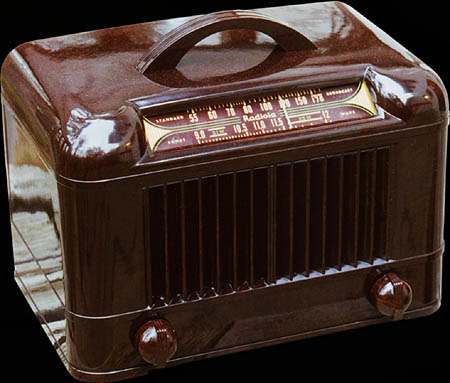 Radiola 526, 1942

Approximately 10 inches / 25 cm wide. This radio was made by RCA, which marketed some of its product under the Radiola brand name.

Tube complement: 12SA7 mixer/oscillator, 12SK7 IF amplifier, 12SQ7 detector, 50L6GT AF output, 35Z5GT rectifier.

This set has a standard All American Five tube complement, but since it's an RCA design, it has extra RCA quality touches: a padder condenser as well as a trimmer condenser to set the AM band calibration at both ends of the dial for superior tracking; a phono input jack; feedback around the audio output stage for low distortion. Other RCA models in my collection (66X3, 8X521, 8X682) also possess superior circuits.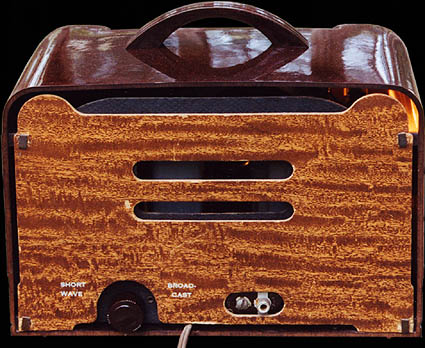 More RCA extra quality: Not content with a plain cardboard back, RCA goes to the expense of printing on a woodgrain pattern. (I'm not sure this works on a plastic radio, but it's the thought that counts.)


This radio was available with or without the shortwave band, and in a wooden or plastic cabinet. Here's what I've been able to learn about the model numbers of this series of radios.